FILM & VIDEO
The Director
Short Film
2022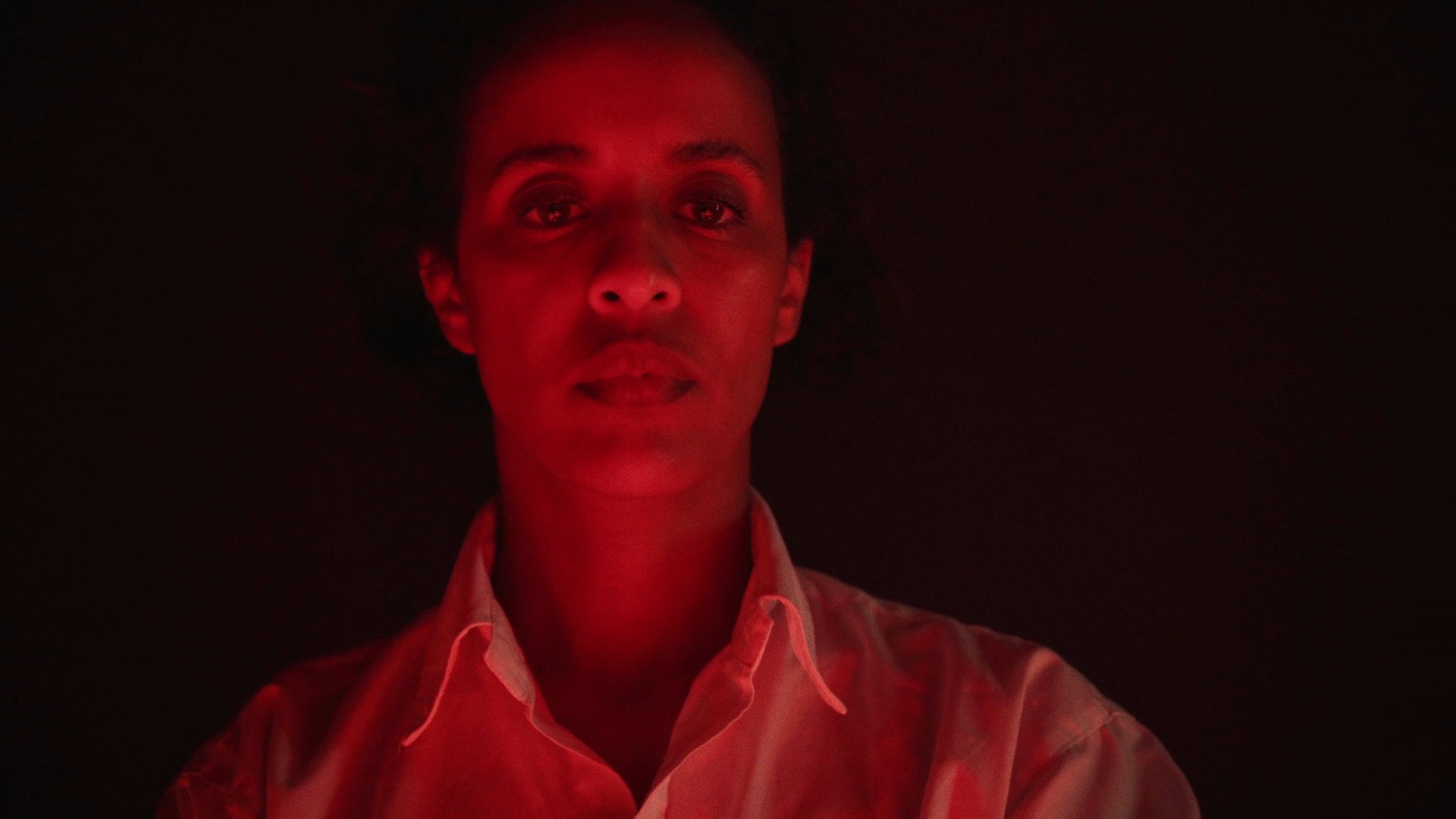 THE DIRECTOR is a short film where issues related to gender, race and power structures are explored.
Written and Directed by Ingrid Liavaag & Linda Gathu
A newly graduated female director wants to put on an Afro-futuristic performance with her theater group at the National Theater. She is invited to pitch her project to the theater director, but the meeting does not go according to plan. She quickly understands that the artistic director is more interested in what she represents then what she has to say.
Using black humor and satire, we try to address the visible and invisible power structures that surround us both in the cultural industry and elsewhere in life.
Awards and nominations:
Winner of "The Norwegian film critics' award" 2022 Norwegian Short Film Festival Grimstad
Norwegian Short Film Festival Grimstad, competition section, nominated for The Golden Chair 2022
Minimalen short film festival NORDIC COMPETITION 2023
Tampere Film Festival International Competition 2023
ASFF - Aesthetica Short Film Festival York guest program, 2022
BIFF - Bergen International Film Festival, youth program, 2022
OsloPix filmfestival main program, 2022
About the directors - Ingrid Liavaag & Linda Gathu
Ingrid Liavaag is a Norwegian artist with a polyvalent practice based in Norway and France. She directs and acts, within the field of film, theater and performance. She was educated from Ecole Jacques Lecoq in Paris and at the Oslo National Academy of the Arts. She has made short films shown national and international and her video work is part of the Southern Norway Art Museum collections. She currently working on her first feature film.
Linda Gathu is an actress, director and scriptwriter based in Norway and the UK. She was educated at The Royal Central School of Speech and Drama and at the Oslo National Academy of the Arts. Her work has been commissioned by the National Theatre of Norway and she is currently playwright in residence at the Norwegian Centre for new playwriting in Oslo. Lindas artistic practice spans from originating her own work, performing in other peoples work, to an interest in interdisciplinary collaborations.
Cinematography Mattias Pollak
Additional cinematography Ingrid Liavaag
Editor Brynjar Lien Aune
Production sound mixer Valeria Munoz & Mattis Lauritzen
Sound Design & mix Gunn Tove Grønsberg
Script advisor Pipsa Enqvist
Hair & make up Natalie Beckford
Lighting Designer Peer Gynt Kyrre Heldal Karlsen
Online & color Adrian Dark
Subtittels Nicolai Herzog
Actors:
Semira: Selome Emnetu
Julie: Samantha Lawson
The Artistic Director: Per Frisch
Martin: Petter Width Kristiansen
Peer Gynt: Jonas Hoff Oftebro
The Narrator: Ingri Enger Damon
The Actors: Ellen Bendu & Patrick Hilmar Ingvaldsen
The Scenographers: Silje Lindberg, Nikolai Lieblein Røsæg & Petra Casale
Producer: Ingrid Liavaag / Peggy Høy
Post producer: Siri Bråtveit / Peggy Høy
Co-produced by: Barbosa Film
Development producer: Nina Barbosa / Barbosa Film & Stine Blichfeldt /Them Girls
Original music Niklas Sandahl

Supported by

Sørnorsk Filmsenter
Viken Filmsenter
KHIO - Oslo National Academy of the Arts