PERFORMANCE & INSTALLATION
Facade#1
multidisciplinary trilogy 
2024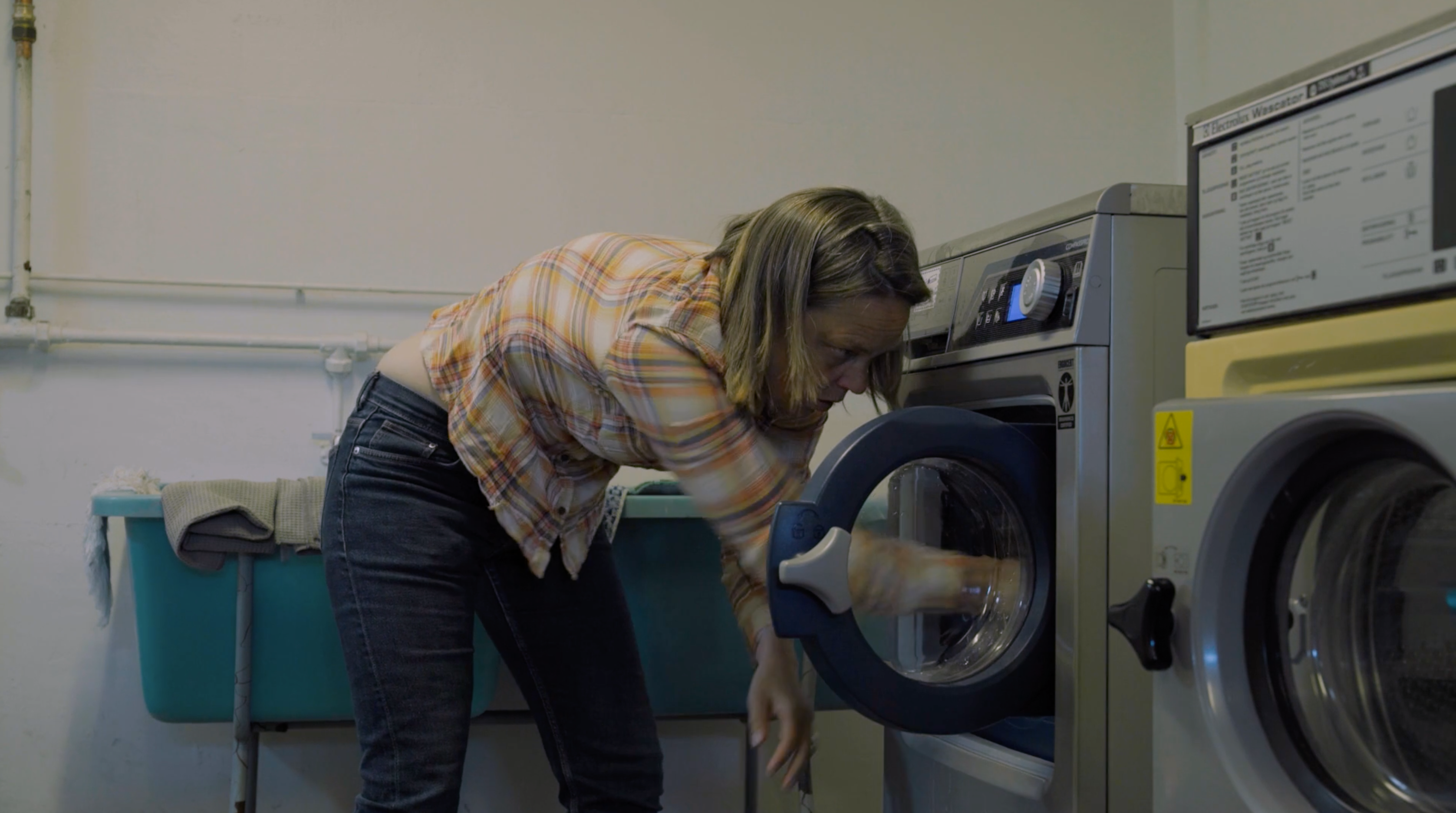 The facade is the protector of the private. Like an envelope, it embraces the bodies of buildings and shields them from the environment that surrounds it (and vice versa). Equal a portrait, it's just the windows which give the outside world an insight into the life that moves inside.
FASADE is an ongoing multidisiplinary project turning the inside out, letting stories and life from the personal sphere slip into the public, giving us the possibility to reflect upon our coexistence with others behind solid walls that divides us.

As a continuous field of research on the relationship between the private and the public, FACADE1 is the first chapter and deep dive into the trilogy about three lives, three women, in the heart of Oslo. Each of the three heroines in this story exemplifies different aspects of the way society trappes women in stereotypical roles so that they fail to have control over their own lives.

FACADE#1 telles the first story of Anna, our first heroine and will be performed in Oslo in 2024. The project is an interconnection of architecture, cinematography, performing art and public space, playing with the relationship between the public and the private, between fiction and reality. In this hybrid form it delve into the social and economical differences and similarities within the ecosystem of the city of Oslo.
The project is with and by:

Ingrid Liavaag, Ingri Enger Damon, Ditteke Waidelich
Person Mads Faste Liang Nilsen, ProjektorPøblene, Anni Tiainen.
Supported by

Art Council Norway
Fond for frilansere